A cold wind and low temperatures was the order of the day as 13 riders set of out of Squires with Angie Head walking down the line waving us off as we made for the exit. The usual route toward Towton then a Right through Ulaskelf to Cawood, Escrick and out to Wheldrake and the Left turn to Elvington, but with 'BIG' Road Closed signs and plenty of cones, obviously the way ahead was closed, But our leader took no heed to the warning, so off we go only for 250yds later, another set of Road Closed Signs and Cones, but again No, we carry on only for another set of cones to greet us, but carry on we did until Paul reached the second 90 degree bend on the route to Elvington, and the workmen in there van, and a 'sorry but we've started' so a 'U Turn' by all and back into Wheldrake.
A longish diversion via Skipwith, North Duffield and Pocklington saw us emerge at the bottom of Garrowby Hill and right turn up the hill then a left over the tops to Kirkham Abby, up the hill and over the A64 and off toward Whelburn before a right and the long undulating road to Castle Howard, a handful of Menu's passed around, I made for the Takeaway Cafe and got myself a 'Latte' and cherry scone, only to emerge just in time time for a Japanese tourist to take numerous team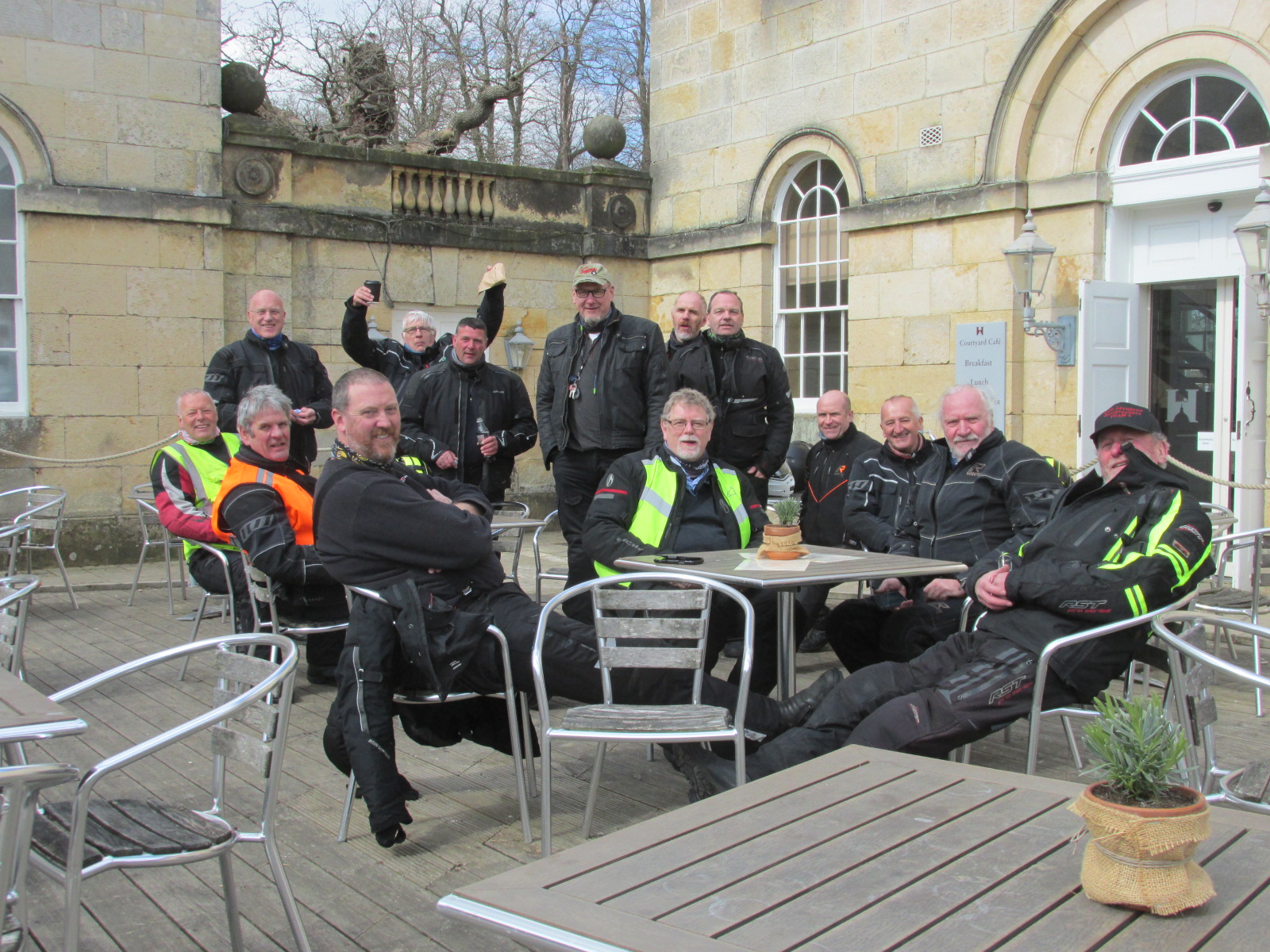 Piccy's and seemly enjoying using Pete's camera, then I was told, Get ready we are not stopping, to expensive, so I had a quick sip of my Latte, John Coe getting a quick sip too before it hit the Bin, and the scone stuffed into my trouser pocket off we go.
Out of Castle Howard and a right to Malton, then a left, cutting across toward Kirby Moorside, up to Hutton le Hole before turning Right to Lastingham and then heading up toward Rosedale and Egton Bridge and Fryup Dale, we had become so spread out on this stretch that Paul was retracing his route checking up we were all OK but some of us thought it was a U Turn, but no, so carry on through Glasedale and up the the entrance to the Yorkshire Cycle Hub Cafe and a late, well earned lunch, and my Cherry Scone for Pud.
After lunch 6 riders headed off to Whitby as it was Goth weekend and Jackie & Jeff were showing off there finest along with scores of others parading around Whitby ( But the wind made it so cold ) before we headed off to Fimber and the end of the ride, only to arrive to an empty car park being to late, so the remaining riders made off to there homes.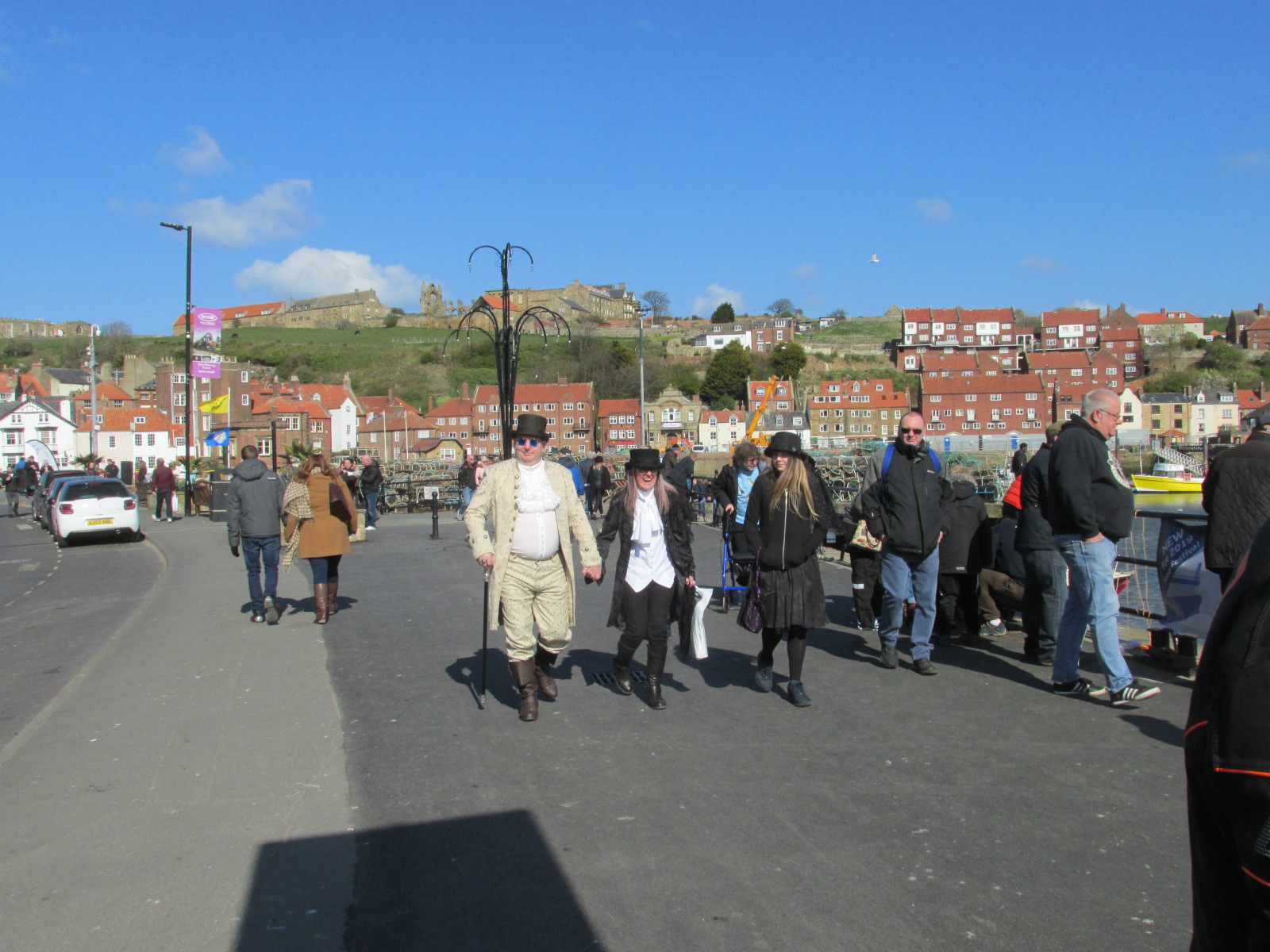 Thanks to Paul for another good ride on roads little known, and Signs little observed, also to Dave Hardcastle for rear marker duties, maybe a longer T&P stop next time, @ 2.90 for a Latte to chuck in the Bin, a bit steep I say.
Route image below