Briefed and away quick sharp at 10am (ish) heading S/W a lovely sunny, breezy start perfect for today's super group of seven. The ride zipped along miles and miles of winding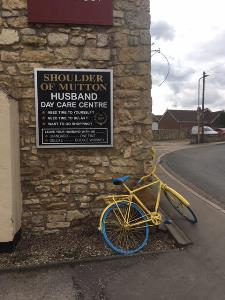 country roads (unfettered by bank hol' traffic or urban cyclists) weaving through picturesque hamlets and villages incl' Birkin*, Beal*, Womersley, passing the Shoulder of Mutton pub in K/Smeaton T/Audlin* and Badsworth* before arriving at the Redbeck Cafe Crofton for a halfway cuppa. Great service, coffee and banter here!
Sign on the cafe door doesn't apply to biker leather onesies. We continued S/W in sharp riding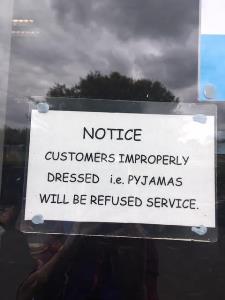 form through Woolley*, W/Bretton* and Emley* arriving in Batley* ending our ride out at the incredible 'Gem's Pitstop Diner'. Really great coffee and a yum looking menu. Thanks loads to Anne and the guys, fab ride great company.
* rec' Domesday Book 1086.
Cheers Donna